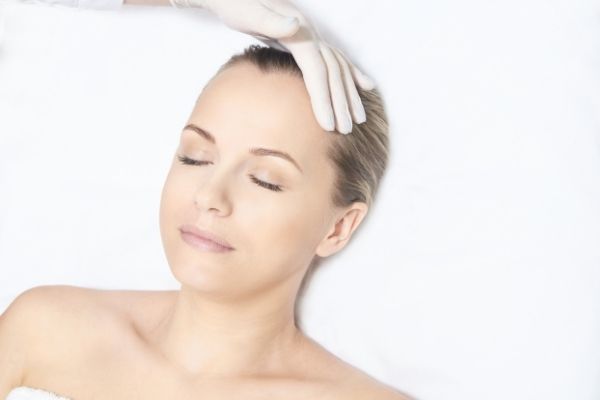 Harmony XL Pro Laser
Don't know where to start with treating a variety of skin conditions?
The Harmony XL Pro treats over 65 FDA-approved indications.
How does Harmony XL Pro Work?
The Harmony XL Pro is the most comprehensive laser skin rejuvenation system on the market, with nearly 20 distinct laser, light, and ultrasound technologies for the treatment of a multitude of skin conditions. Your skilled Trilogy Medical & Aesthetics practitioner now has precise depth control for any skin type, high-speed skin remodeling, multi-colored tattoo removal, and powerful acne and pigment treatments at our fingertips with three advanced attachments, the ClearLift Q-Switch, the Dye-VL, and the iPixel Erbium: YAG 2940.
ClearLift Q-Switch: For skin remodeling, skin brightening, pigment lesions, and tattoo removal, the ClearLift Q-Switch is truly innovative technology. This is the first fractional non-ablative Q-Switched laser for the treatment of age-related skin imperfections like fine lines and wrinkles, sun damage, uneven skin tone, and skin laxity. With tips for both superficial and deeper skin issues, it's safe even for delicate areas like the face, neck, and décolletage.
ClearLift uses mechanical means, rather than thermal, to create a controlled dermal wound at varying tissue depths while leaving the epidermis unharmed. This is what makes it unique for so many skin conditions. The body's wound healing process grows new collagen and contracts and tightens tissue, leaving your skin firmer, fresher, and healthier than before.
Dye-VL: The Dye-VL attachment addresses vascular lesions, acne scarring, rosacea, melasma, spider veins, and port wine stains. By harnessing light energy from a precise, narrow spectrum, the Dye-VL is a truly innovative treatment using pulsed light in a safe and effective way.
iPixel Erbium:YAG 2940: This fractional ablative laser significantly enhances skin tone and elasticity while smoothing texture and increasing moisture content. It has the amazing power to reduce pigmentation and pore size with its 7-pixel configuration, which allows for deeper penetration and higher-powered ablation to enhance results.
What Conditions Can Be Treated with the Harmony XL Pro?
Some of the successful treatments include:
Spider veins
Vascular lesions
Port wine stains
Brown or red spots
Melasma
Fine lines and wrinkles
Acne scars
Rosacea
Age spots
Nail fungus
Face Brightening
Tattoo Removal
If you have concerns about any of the above conditions, you may be an ideal candidate for Harmony XL Pro procedures. Treatment for all skin types and tones is possible with Harmony XL Pro, but some medications may need to be discontinued prior to treatment. Talk to your Trilogy Medical & Aesthetics practitioner about any concerns or history you may have.
Treatments with Harmony XL Pro are typically quick, making it the perfect lunchtime procedure for busy schedules. Results will depend on what skin concern you're having treated. For example, many patients undergoing ClearLift treatments for pigmentation issues often see clear, remarkable results after just 1 treatment, while patients seeking tattoo removal will require more treatments to completely fade the unwanted ink. Overall, Harmony XL Pro treatments provide faster, longer-lasting results with fewer sessions than previous techniques, and with reduced downtimes in safe, controlled conditions.
Harmony XL Pro Treatments at Trilogy Medical
Since 1987, Dr. Jeff Lester's innovative approach combining homeopathic and Western medicine has resulted in the successful treatment of many chronic and unmanageable conditions as well as slowing the aging process. At Trilogy Medical & Aesthetics, we don't treat symptoms, we treat patients to create healthy, beautiful outcomes inside and out.
Learn more today by calling us at (831) 600-8117.